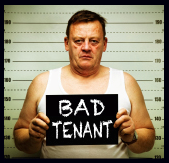 Do you want to attract this tenant for your Atlanta rental property?
A key component with attracting great tenants is the condition of the property when you start advertising the property "for rent".
The best start is creating a property that Great tenants would want to live in. Keep in mind that Great tenants can live anywhere. Surprisingly, some landlords don't bother tidying up their homes and apartments for rent. Generally, the cleaner and nicer your home is at move-in, the nicer it looks when the tenant leaves.
Repairing structural deficiencies, replacing busted appliances, removing left-behind junk, spraying for pests and simply adding a fresh coat of paint will go a long way toward attracting an ideal renter. And you'll be able to charge more.