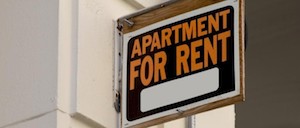 The Atlanta Business Chronicle recently published an article by Carla Caldwell with statistics for Georgia rentals and which areas in Georgia were the most expensive to rent a two bedroom apartment.
Here is a portion of the article:
The most expensive place to rent a two-bedroom apartment in Georgia is north Atlanta, followed by Dunwoody and the city of Atlanta as a whole, according to a new report by Apartmentlist.com.
Rents are rising at the fastest rate in Riverdale, the company says.
Residential rent rates in Georgia remain among the most affordable in the U.S., but rents are growing more rapidly than the rest of the country, according to the report.
Highlights from the report:
Georgia remains one of the nation's most affordable places to live, with two- bedroom rents averaging $750 statewide.
Georgia rents are growing at a faster pace than the rest of the country. The average two-bedroom in Georgia shows a 4.1 percent increase in rents over last year, compared to the national average of 2.7 percent.
North Atlanta is Georgia's most expensive area for rents, with a two- bedroom average of $1,570, more than double the statewide average for same unit rents.
The 10 most expensive places to rent based on median price for two-bedroom apartment:
North Atlanta – $1,570
Dunwoody – $1,540
Atlanta – $1,500
North Druid Hills – $1,300
Vinings – $1,300
Sandy Springs – $1,300
Alpharetta – $1,280
Smyrna – $1,100
Duluth – $1,050
Kennesaw – $1,010
The 10 fastest-growing Georgia rents (based on highest year-over-year growth)
Riverdale – 16.7 percent
Jonesboro – 13.2 percent
Smyrna – 9.4 percent
Marietta – 9 percent
Lawrenceville – 8 percent
College Park – 7.9 percent
Sandy Springs – 7 percent
Norcross – 6.7 percent
Alpharetta – 6.3 percent
Macon – 4.9 percent
Click here to view the full report and to see information on other cities.