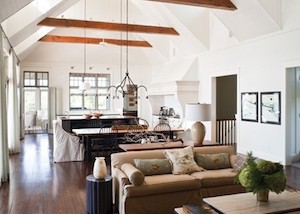 Are you looking for ways to personalize your rental without risking your security deposit. HGTV.com recently posted tips on how to make temporary upgrades to your rental.
Here are a few ideas:
Renter friendly wallpaper.It is removable and comes in many styles and colors.
Rugs on Rugs on Rugs. Let's talk floors. Scratched hardwood and stained carpet are just the beginning. Before moving in, it never hurts to have the floors professionally cleaned. But if they still look like a mess, area rugs will be your new best friend. Place them over hardwood and even over carpet for a clean, updated look that is all you.
Add a large mirror. Want more space instantly? Add a large mirror to any room, and the visual effect is bound to make your space feel bigger and brighter, all without knocking down a single wall.
Shower in style. One change that makes a huge difference, but is often overlooked, is the showerhead. This is one of those upgrades that is worth spending some extra dough. After all, when you're ready to move, simply reattach the old fixture and take yours to your new abode. Make barely-drizzling showerheads a thing of the past!
Check out the rest of the tips from the design pros at HGTV.com